Drag and Drop Calendar
Easily reschedule jobs to different days or times, or reassign jobs to a different crew or team member. It's literally as simple as clicking, dragging, and dropping.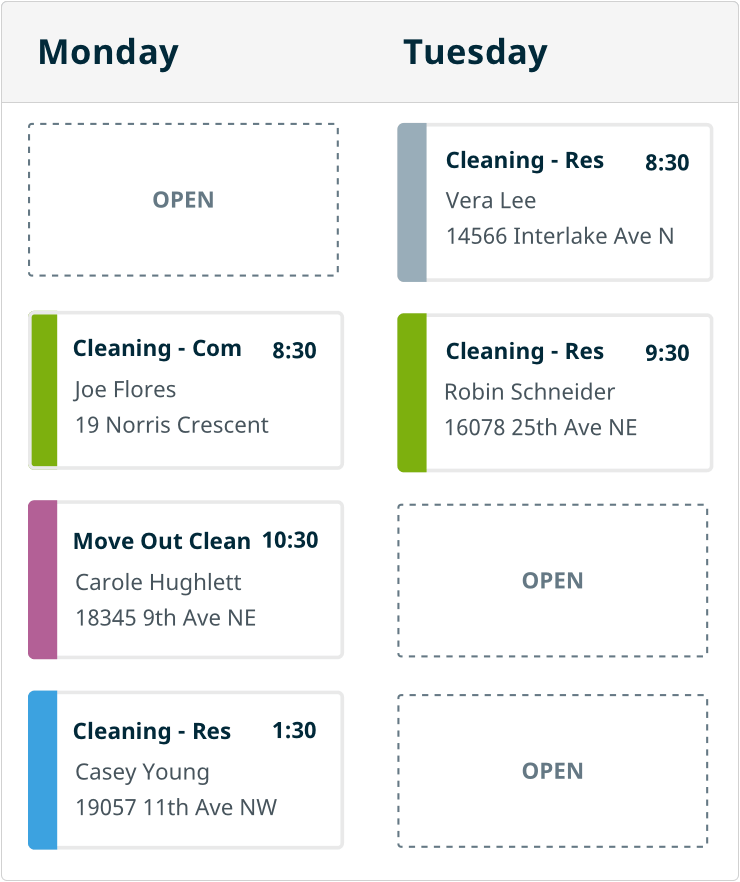 Scheduling App
Make scheduling decisions on-the-fly with the Jobber app.
When a new job comes in, you can easily toggle back and forth between the day view or list view to see your availability at a glance.
You can also compare team member schedules with team view, side-by-side availability in the Jobber app that makes it easy to see who's free—on the spot.
Choose an available time slot, then tap to immediately start scheduling a new task or job.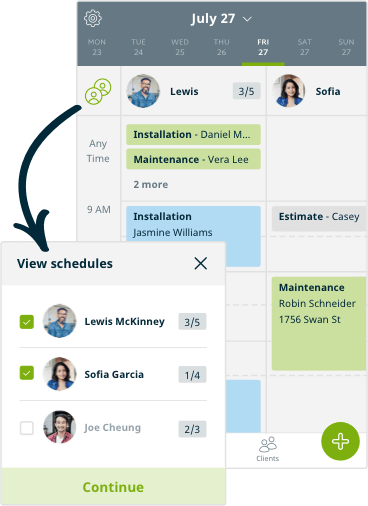 Push Notifications
Immediately alert your team to schedule changes with push notifications that pop up on their phones from the Jobber app.
They'll get a notification in the field if they have a new, rescheduled, or cancelled visit that day.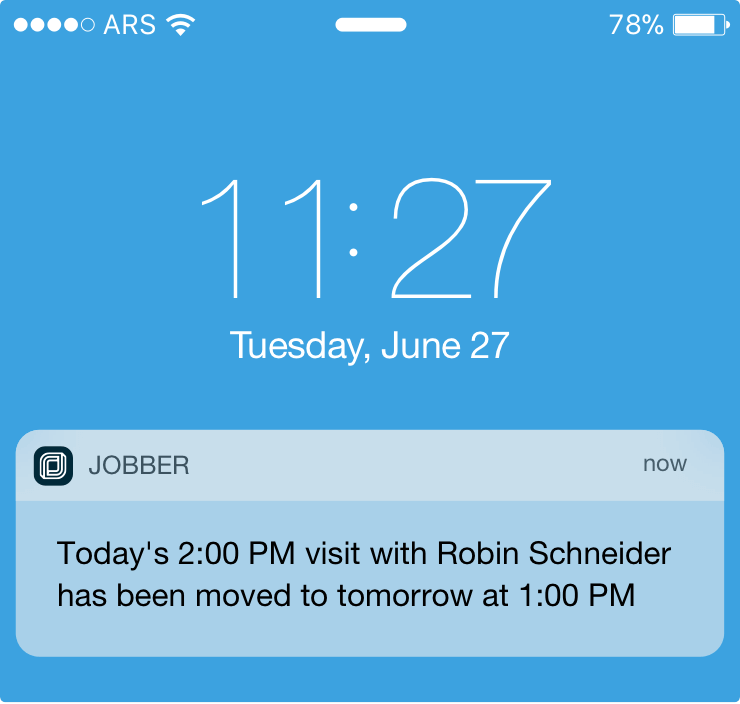 Frequently Asked Questions
Drag and drop scheduling software helps businesses schedule their team across different job sites and tasks. Some scheduling software, like Jobber, is designed specifically for field service businesses where the teams work out in the field and have different appointments or job sites to go to.

Yes! Running a field service business means you're often working away from the office and Jobber lets you manage your operations from anywhere. With the Jobber app you have the tools at your fingertips to schedule you and your team with just a few clicks.

You bet! Jobber handles recurring jobs really well. Whether your job is just one visit or 100 visits, whether you visit your client every Tuesday, or every Third Friday of each month—you can customize your recurring schedule. And, if things change (because that's just life), we make it easy to move or edit future visits for a job.

Sometimes unexpected weather means you need to visit all your clients on the same day or move all your visits to a new day! You don't have time to get lost in administrative tasks and Jobber helps organize your business and put you to work quickly. Jobber's bulk scheduling allows you to easily schedule multiple visits for multiple clients at once.
14 DAYS FREE. NO CREDIT CARD REQUIRED.